They're finally growing up — and Millennials could create more challenges for the housing market.
Nearly 45 million Americans will reach the typical age for first-time home buyers within the next decade, 3.1 million more than the previous decade, according to a report in Forbes. But not only are there likely to be more buyers, the cost of starter homes has gone up considerably, gaining 57.3% in value over the past five years.
To tap into the mind of Millennials (categorized as people aged 23-38), TD Bank surveyed 850 of them who were planning to buy their first home in 2020.
Some of the findings:
68% said they think now is the time to buy a home
52% are actively searching home listings online
75% admit they're overwhelmed by the process of buying a home
57% said they are worried about the state of the economy
But here's a reality check: Only 52% said they had started saving for a down payment and 53% had reviewed their credit reports. In addition, only 42% said they had created a budget for their home purchase.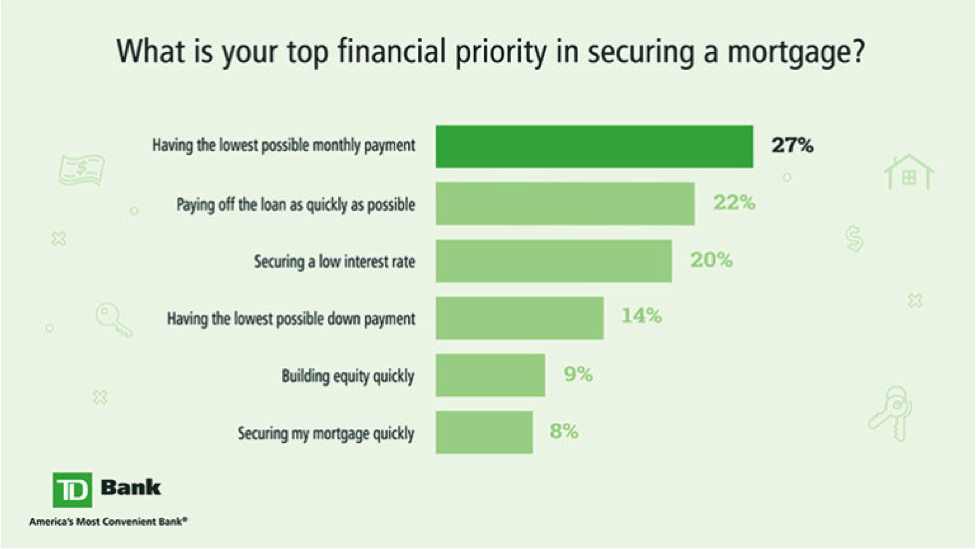 There are also built-in disadvantages. Major cities price out the middle class, favoring luxury homes and condos. Millennials also are dealing with a mountain of debt. In households headed by someone younger than 35, median debt swelled from $21,000 in 1989 to $39,000 in 2016. Meanwhile, during that same span, under-35 households with student loan debt jumped from 17 percent to 45 percent.
This all begs the question: When boomers are ready to sell homes, will Millennials be able to afford them?
"We're looking at a generation that will have lower lifetime wealth," Jenny Schuetz, a housing policy expert at the Brookings Institution, was quoted as saying in the Washington Post. "That's bad news for the economy overall, not just millennials."
According to a different Forbes report, Minneapolis, Buffalo, New York, and San Jose, California, are the metropolitan markets where Millennials make up the largest percentage of purchase requests. In Minneapolis, 56.2% of purchase requests were from Millennials. Also in Minneapolis, the average Millennial age was 30.4, credit score was 672 and requested loan amount was $219,590.
There's another potential interesting twist: What constitutes a desired home? Baby boomers favored multi-story houses with big lawns, yet early signs suggest Millennials do not seek such homes. Large, single-family homes between 2,900 square feet and 4,000 square feet received 12% to 45% fewer views on realtor.com, Business Insider posted. Such homes also were selling, on average, 75% slower.